Greetings, I hope you and your family are all safe and sound and hunkering down at home in these crazy times. Since everything is closed I am making use of the time to educate myself on the artists and works I offer and develop strategies to acquire art. I will be sharing my research and continue to find great items for my clients to acquire and collect. They say art is intrinsically healing and we hope to introduce some artists and works to you which may provide a distraction and possibly even a smile!!!
In the past 2 years there has been a very focused trend featuring artwork by African American Artists. Many museums and institutions are even selling off items to fund diversity acquisitions. A bubble has been formed and with it, the question should be asked, who are the artists who will retain their market over time perhaps even growing it. While many major galleries are looking at the new names and faces which are yet to be truly tested, our recommendations are to seek those historically important African American Artists who are under the radar and of course the reasons supporting acquiring these artists now. Much time has been spent recently reexamining the markets and significance of pioneering African American Artists such as Sam Gilliam, Alma Thomas, and Richard Hunt. These artists currently and forever are now priced out of people's reach.
A great alternative to Gilliam is the artist Alvin Loving.
Below is a wonderful small work whether you are looking for a strategy for collecting or to enjoy in your home or office environment.
A great short video from the Toledo Museum.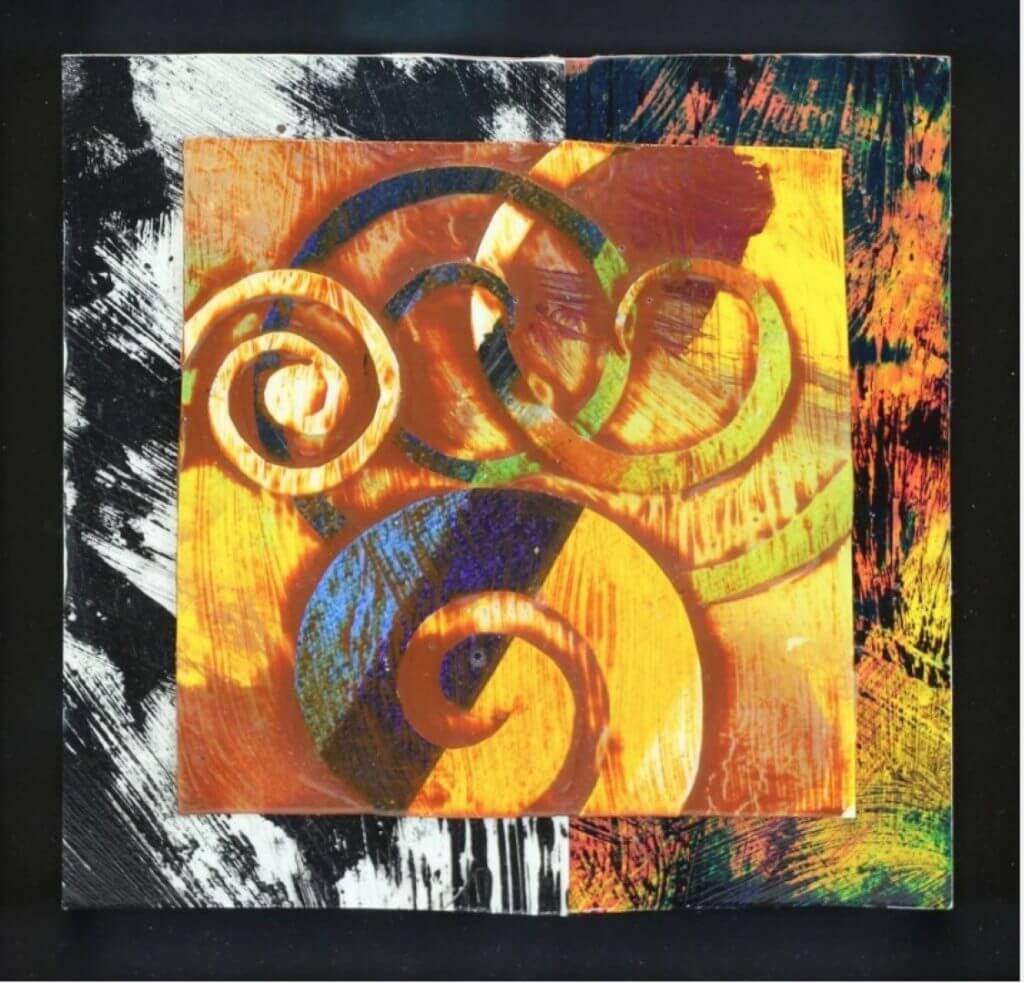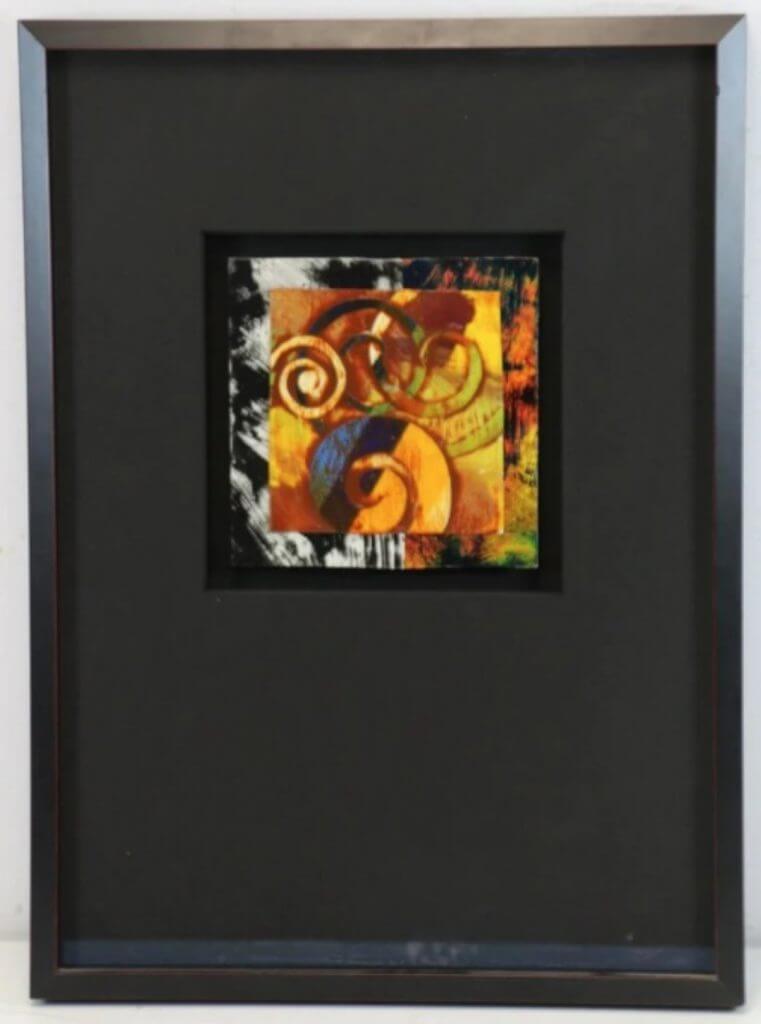 Alvin D. Loving Jr. (September 19, 1935 – June 21, 2005), better known as Al Loving, was an African-American abstract expressionist painter. His work is known for hard-edge abstraction, fabric constructions, and large paper collages, all exploring complicated color relationships. From the beginning in the mid 1960s, Loving had an instant and meteoric rise. He was the first African American artist to have a show at the Whitney in 1969. The show was part of a series intended to explore the world of African-American art, and Loving's work stands out for its seeming disengagement from the turbulent racial issues of the late 1960s. Unlike many African-American artists whose art focused on the racial politics of the era, Loving was a staunch abstractionist. His early works were built upon strict yet simple geometric shapes—often hexagonal or cubic modules. But it likewise was distinctive on its own terms, brilliantly fusing pure abstraction with the feel of the optical-illusion paintings of the popular Hungarian artist Viktor Vasarely. The result was that in the 1970s, Loving found his work in demand for gallery and museum shows all over the country—and himself in demand as a university teacher and artist-in-residence. All of the works in that show sold off the museums walls.
Initially Loving painted in a colorful geometric abstraction which examined the relationship among shapes but began to feel trapped by his trademark style in the 1980s. "Basically, I was trying to liberate myself from those cubes, that box," he told the Detroit Free Press. "I couldn't find a way out." But the series of experiments Loving undertook continued to raise his standing in the art world. By the late 1990s, Loving's major works would sell for over $70,000 apiece.
Thrived on Experimentation
In the mid-1970s Loving began to create works that used the gallery space itself as his "canvas," tacking strips of actual painted canvas to the walls and ceilings and draping them across the room—an idea counted as quite radical at the time, although it later became fairly common. Once again, Loving fused two trends in contemporary art, for his work retained an element of geometric abstraction—the hung pieces of canvas would be sewn into various geometrical shapes. In the next stage of Loving's career he collapsed this style based on sewn cloth back into the space of the traditional picture frame, creating woven-fabric surfaces that critic John Canaday (later quoted in the Boston Globe) dubbed "soft sculpture." The tactile nature of Loving's works during this period suited them for public spaces such as a station of the Detroit People Mover downtown parking shuttle.
In the 1980s and 1990s, Loving continued to make new stylistic turns, building at each point on his own previous work. He turned to the collage medium, working at first with paint and corrugated cardboard that, sculpture-like, jutted out from the surface plane of the work. Loving also became known for a signature use of color; he tended toward "hot" colors, such as red, accented with cool touches. Collage, Loving told the Detroit Free Press (in an interview quoted by Michigan State University's Shannon Bonner) "has a wonderful ability to make a string of extreme things go together." In the 1980s Loving learned the craft of papermaking and incorporated his own handmade paper into his collage works.
It is tempting to liken Loving's abstract creations with the vivid abstract patterns that appear in certain traditions of African art. Nevertheless, asked by Bonner whether he consciously tried to incorporate African elements into his work, Loving replied, "I absolutely never think about it." Loving has argued that African Americans will produce works that differ stylistically from those of their white counterparts, but he is skeptical about the existence of a specifically African-American aesthetic or artistic outlook.
Loving was greatly influenced by the 2nd generation abstract expressionist as well as conceptional, and the pop artists of the time. He has mentioned that during the 1980- 90s the work of Frank Stella was a great influence. It was at this time that the 2nd generation abstractionists redefined the abstraction and produced a more lyrical abstraction.
At a Glance …
Born on September 19, 1935, in Detroit, MI; died on June 21, 2005, in New York, NY; son of Alvin Loving, an educator and Mary Helen (Green) Loving; married Eleanor Jean Randles (divorced); married Wyn Cortes Reiser, 1969 (died 1990); married Mara Kearney; children: (first marriage) Alvin III, Lauri (died, 2001), (second marriage) Alicia, Ann. Education: Flint Junior College, associate's degree, 1958; University of Illinois, BFA, 1963; University of Michigan, MFA, 1965.
Career: Artist, 1960s-2005; guest lecturer and artist-in-residence posts at University of California at San Diego, Ohio University, Skowhegan School of Painting and Sculpture, Maryland Institute, University of Kansas, Virginia Commonwealth University, Notre Dame University, University of Vermont at Johnsonville, Cornell University; City College of New York, instructor, 1988, associate professor, 1992-?.
Selected awards: National Endowment for the Arts fellowships, 1970, 1971, 1975, 1976, 1985; Guggenheim fellowship, 1986.
Throughout his career, Loving had solo exhibitions at many well-known institutions, including: Gertrude Kasle Gallery (1969, 1970, Detroit), William Zierler, Inc. (1971, 1972, 1973, New York), Fischbach Gallery (1974, 1976, New York), The Studio Museum in Harlem (1977, 1986, New York), Diane Brewer Gallery (1980, 1983, New York), June Kelly Gallery (1988, 1990, 1992, New York), the Neuberger Museum of Art (1998, Purchase, New York), and Kenkeleba House (2005, New York). His work was also featured in many important group exhibitions, such as L'art vivant aux États-Unis (1970, Fondation Maeght, Saint-Paul, France), Contemporary Black Artists in America (1971, Whitney Museum of American Art), Lamp Black: Afro-American Artists, New York and Boston (1973, Museum of Fine Arts, Boston), Another Generation (1979, The Studio Museum in Harlem, New York), Afro-American Abstraction (1981, P.S. 1 Contemporary Art Center, Queens), and The Appropriate Object (1989, Albright-Knox Art Gallery, Buffalo), among others. Most recently, Loving's work appeared in High Times, Hard Times: New York Painting, 1967–1975 (2006, Weatherspoon Art Museum, University of North Carolina, Greensboro), Target Practice: Painting Under Attack, 1949–1978 (2009, Seattle Art Museum), America is Hard to See (2015, Whitney Museum of American Art), and Marrakech Biennale 6 (2016, Morocco).
Collections
Loving's work can be found in prominent collections in America, including the following:
Akron Art Museum, Ohio
Crystal Bridges Museum of American Art, Bentonville, Arkansas[14]
Currier Museum of Art, Manchester, New Hampshire
Everson Museum of Art, Syracuse, New York
Governor Nelson A. Rockefeller Empire State Plaza Art Collection, Albany, New York
Guild Hall Museum, East Hampton, New York
Herbert F. Johnson Museum of Art, Cornell University, Ithaca, New York
Krannert Art Museum, University of Illinois, Urbana-Champaign
Montclair Art Museum, New Jersey
Museum of African-American Art, Detroit
Newark Museum, New Jersey
New Jersey State Museum, Trenton
Norton Museum of Art, West Palm Beach, Florida
Pennsylvania Academy of the Fine Arts, Philadelphia
Pérez Art Museum, Miami
Sheldon Museum of Art, Lincoln, Nebraska
The Studio Museum in Harlem, New York
Toledo Museum of Art, Ohio
University of Michigan Museum of Art, Ann Arbor[17]
Virginia Museum of Fine Arts, Richmond
Walker Art Center, Minneapolis
Whitney Museum of American Art, New York