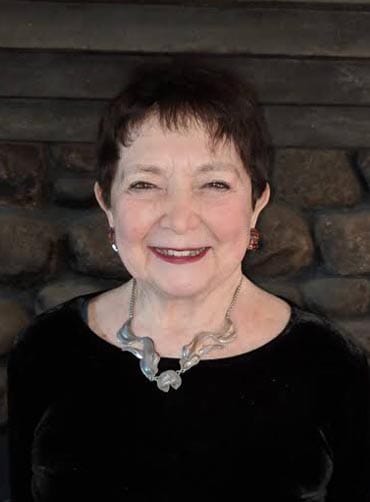 Master Printer Sylvia Roth, founder of the prestigious etching atelier Hudson River Editions, has collaborated with such vibrant, diverse and groundbreaking artists as John Beerman, Richard Bosman, John Chamberlain, Roberto DeLamonica, Karen Finley, Dan Flavin, Françoise Gilot, April Gornick, Stephen Greene, Rex Harrison, Grace Hartigan, Alfonso Ossorio, Isamu Noguchi, Kenneth Noland, and Milton Resnick. Works produced from Hudson River Editions appear in numerous collections including those of the Metropolitan Museum of Art, The Whitney Museum, The Houston Museum of Fine Art, Portland Museum of Art, The Smithsonian Institute, The Walker Art Center and The Brooklyn Museum.
Roth's own paintings and prints have been exhibited in galleries around her native New York and across the country in Los Angeles, Minneapolis, Detroit, Sarasota, Raleigh and Boston. Among the many shows in which she has participated, particularly notable are "Pleasures from the Garden," a traveling show across the United States sponsored by the Museum of Modern Art and "Children in Crisis," an international show launched in Hamburg, Germany, which raised awareness for Bosnian children who were victims of war. Her paintings and prints are included in many collections including the collections of General Foods, Readers Digest and Mobile Oil, and the Jane Voorhees Zimmerli Art Museum.
"Ms. Roth's paintings
are a cross between
Georgia O'Keeffe and Odilon Redon"
– D. Dominick Lombardi, The New York Times
Roth's latest series of paintings, etchings, monotypes and woodcuts are born from her lifelong dedication to the environment. Her intricate and powerful portraits of animals and her unique and bold renderings of flowers, and of other plants, combine centuries-old techniques such as gold leaf application and painted, carved wood. These art works represent an iconic call to pay attention to the beauty of her subjects in an increasingly threatened environment.
In "Full Circle: Full Circle: Works on Paper by Richard Pousette-Dart," the latest publication by the Philadelphia Museum of Art, author Innis Howe Shoemaker refers to the work that Ms. Roth made with Richard Pousette-Dart.
Read a recent interview Roth gave recently gave to Bill Batson of "Nyack News": "Nyack Sketch Log: A House Haunted by Art".