Alexander Liberman (1912-1999) was born in Kiev, Russia and left the Soviet Union in 1921 to study, first in London and then in Paris. In the 1930s Liberman designed stage sets, worked briefly with a landscape architect, and worked on the staff of Vu, the first magazine illustrated with photographs. In 1940 the Liberman family escaped to the unoccupied zone in France, then to Spain, and eventually to New York in 1941. In New York, Liberman started working at VOGUE magazine and twenty years later, in 1962, he was appointed Editorial Director of all Conde Nast Publications, a position he held until he retired in 1994. During his long tenure at VOGUE, Liberman commissioned artists such as: Cornell, Dalì, Chagall, Duchamp, Braque, Rauschenberg, Johns to work on projects for the magazine.
Throughout his life Liberman sustained parallel commercial and artistic careers. By the mid-1950s, he was exhibiting his own paintings and photographs in galleries and museums around New York. In 1959 Liberman learned to weld steel and he quickly began making sculpture on a scale that required industrial machinery. One of his first public commissions was from the architect Philip Johnson for a pavilion at the 1963 World's Fair. Liberman's sculptures and paintings are included some of the world's most prestigious art museums and public sculpture collections, including The Metropolitan Museum of Art; The Museum of Modern Art; Corcoran Gallery of Art; Hirshhorn Museum & Sculpture Garden; Solomon R. Guggenheim Museum; the Tate Gallery; Laumeier Sculpture Park; and the Los Angeles County Museum of Art. In addition, Storm King Art Center, one of the most important contemporary sculpture parks in America, has three monumental Liberman sculptures in its collection. His public sculpture can be seen in over 40 cities around the world, including three that are located in Los Angeles. Liberman died in Miami in 1999.
Considered a revolutionary Minimalist artist, Alexander Liberman produced works that predated the movement by more than a decade. Liberman, not wanting to limit himself to any one form of expression, worked to produce radically minimalist paintings and sculpture in order to illuminate his beliefs about celestial motion, the movement of the eye, as well as human sexuality. The artist's fascination with American industrialization and modernization ultimately resulted in his widely known red steel sculptures and geometric paintings, which seem to decompose the turbulence of the time period.
https://stories.readymag.com/liberman/9/
Storm King
https://stormking.org/artist/alexander-liberman/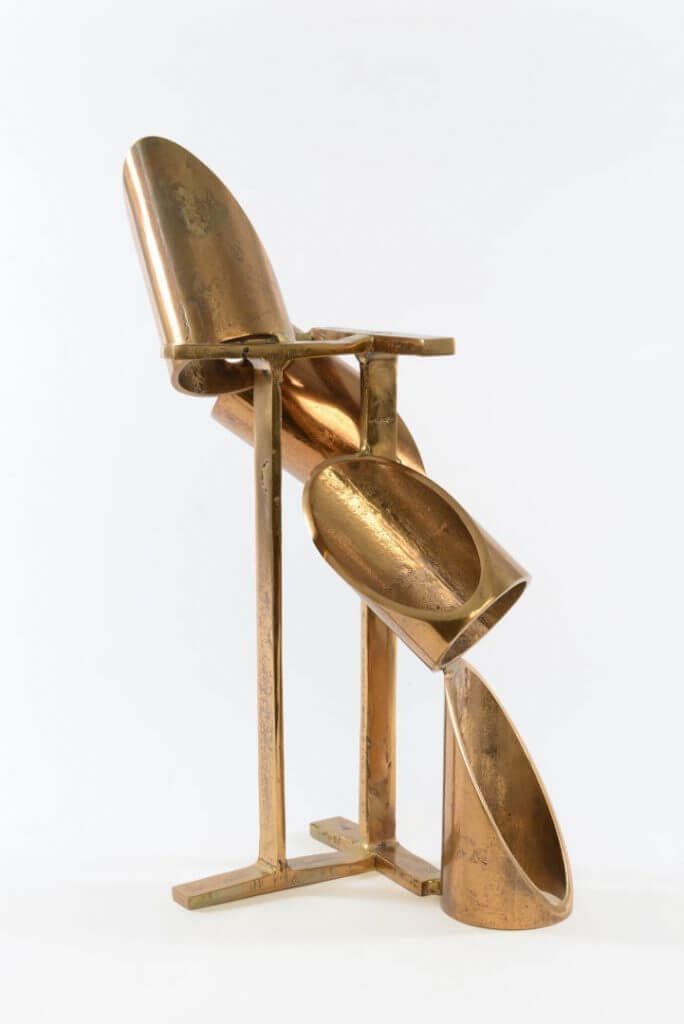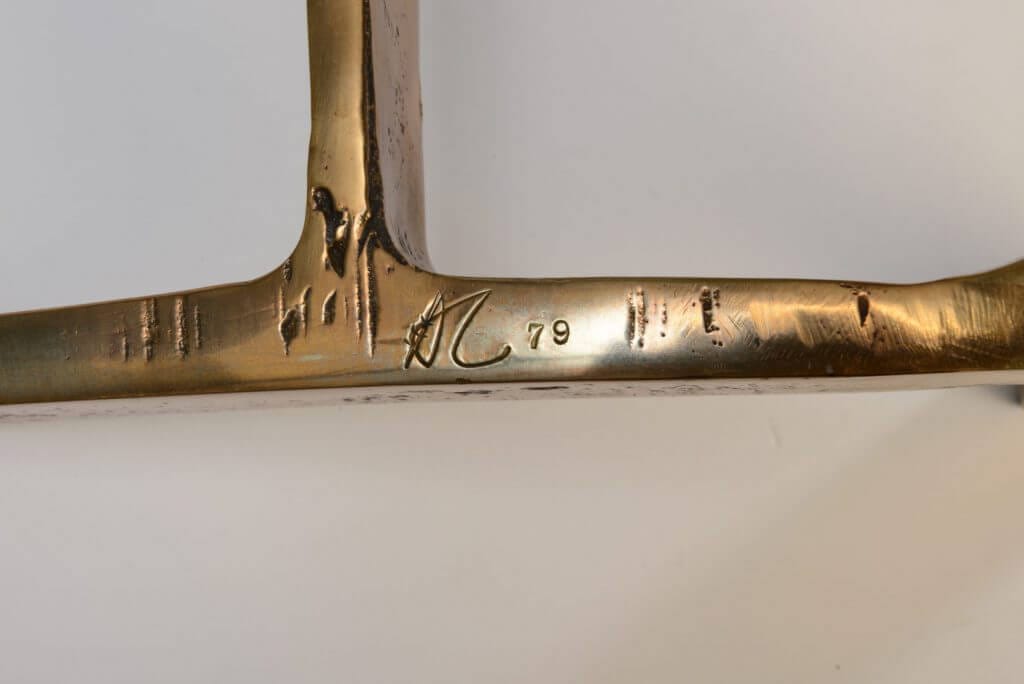 Provenance:
Eva Cohon Gallery, Highland Park, IL, 1981Private Collection Chicago Ill