Greetings Friends and Art Enthusiasts !!!!
We are hoping your lives are getting back to normal and hope everyone has endured the last year and emerged ready to enjoy life outdoors again.
We have finished two large staging projects and are picking up our inventory, but are out of space in our storage units. I am offering these items which were hanging in two luxury home/apt staging projects at a large discount to make room. Many have new frames which are included in the sale price.
Please look over all the images and information below(and in the next email) and contact us with questions and for more information. We hope several artworks find good homes!!!

Warm Regards
Don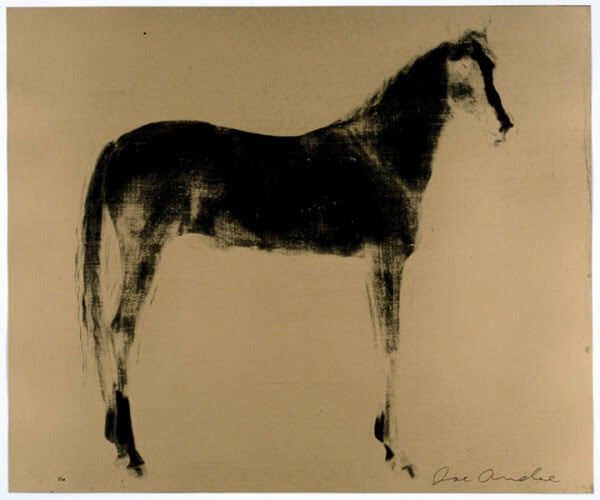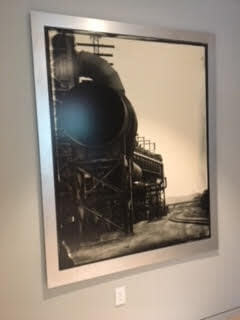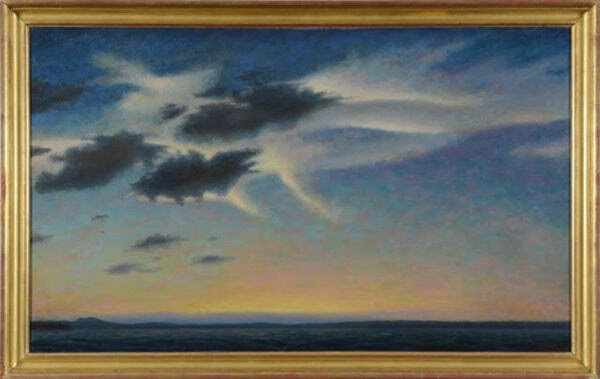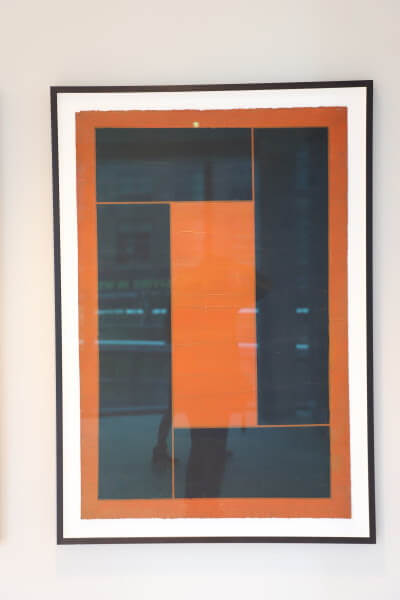 Description My art stems from a translation of the visual impressions that surrounds us, like reflections, and shadows, dark and light. This translation is not a literal one. I distil these impressions into sober compositions of line and colour. However the underlaying structure is complex. Underneath the apparent calm they exude, the paintings as well as the wallsculptures, reveal a dynamic process of many layers of paint in a multitude of colours.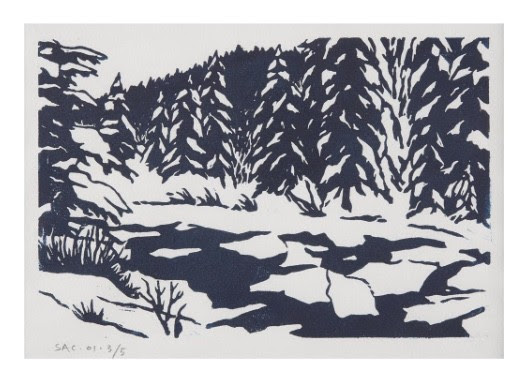 Description Sean Cavanaugh was born in 1969. He received a Bachelor of Arts degree, in both art and environmental studies, from Pitzer College in Claremont, California. His art training focused on watercolor, with landscape being the main subject. He lives and works in New York City.
ARTIST'S STATEMENTI have always been drawn to the natural world as a subject of my work. Distilling the space, light, and atmosphere of a place is constantly challenging. Painting a location forces you to truly embrace all of the individual elements in an attempt to translate its personality to the viewer. Once I have painted a landscape, I feel I know it intimately and have internalized a small fraction of its uniqueness.
My fascination with natural forms emerged early in my artistic life, when I was taken with rendering the sky as a landscape. I was influenced by a painting professor who one day declared that we would go outside and paint watercolors of clouds. Great clouds were rare in Southern California and it made me appreciate their constant evolution—at times both solid and transparent, able to absorb and reflect light and the energy of the sky.
After years painting traditional landscapes, I started to focus my attention on isolated elements as a way to express the experience of the whole. I began painting rocks and boulders removed from their surroundings and painted on linen or paper without providing any clues as to scale or environment. The solitary stone became a landscape unto itself, easily abstracted by the viewer's own perspective. Zooming in on these "contained" landscapes gave me a new appreciation for the infinite patterns and beauty hidden in the microcosms around us.
Another key turning point for me occurred several years ago, after traveling to Tobago. I was overwhelmed by trying to represent the complexities of the densely layered vegetation I encountered there and, so, began working on a series of botanical patterns in silhouette. With the riotous backgrounds muted, I could concentrate on the most interesting forms without distraction. And more recently I revisited clouds, taking lessons learned from the boulder and silhouette series by painting them individually with dense graphite backgrounds. Their ambiguous forms became islands, icebergs, and true Rorschach tests for the viewer.
My latest body of work focuses on tree trunks, both standing and fallen. While hiking I find myself instinctively scanning the landscape for interesting trunks, only realizing what I have been doing when I discover a potential subject. As in some of my earlier work I find that the removal of all other information about the scene lets one more deeply appreciate the texture, detail and individuality of each object. Just as a crowd makes it impossible to measure one person's face, so does the forest make it difficult to see an individual tree. Often trees are the oldest living members of the environment, and some are the oldest life forms on Earth. It is my hope that my work expresses some measure of their presence, quiet wisdom and beauty.

Sean Cavanaugh
August 2016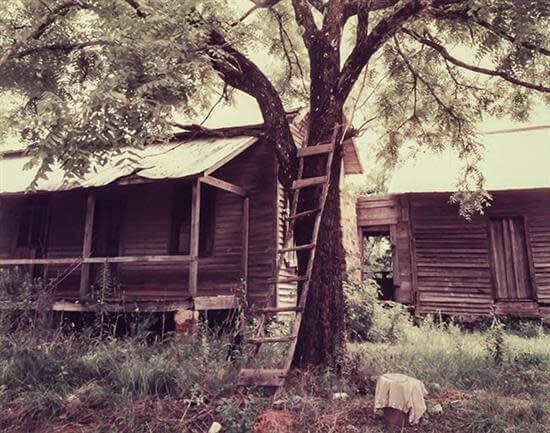 Description signed with initials CT,titled and dated in ink on v, 1983 versoBorn in Tuscaloosa, Alabama, William Christenberry (1936 – 2016) grew up in a south where old road signs, deteriorating buildings, and dirt roads shaped his childhood memories. Working in a wide variety of media — including painting, drawing, photography, sculpture, and assemblage — William Christenberry is known for his artistic exploration of the psychology of place, in particular the Black Belt region of west-central Alabama. Originally focused on painting, William Christenberry moved to New York City in 1961 and there met Walker Evans, whose celebrated FSA photographs of the Depression-era South, many taken in Christenberry's Hale County, were a particular influence on the artist. Along with William Eggleston, who is often credited with inspiring him to embrace color photography, Christenberry is hailed as a pioneer of color photography as a fine art medium.
William Christenberry earned a bachelor of fine arts degree from the University of Alabama in 1958. While in school, he had already begun painting, and in 1959 earned an MFA degree in painting from UA and joined the art faculty upon graduating. In 1962, newly inspired by Evans, who encouraged him to focus on photography, William Christenberry moved back to the south and accepted a position as assistant professor of art at Memphis State University in Tennessee.
Monographs of his work include William Christenberry: Southern Photographs (1983); Christenberry: Reconstruction: The Art of William Christenberry (1996); William Christenberry: The Early Years, 1954 – 1968 (1996); William Christenberry: Art and Family (2000); William Christenberry (2002); and William Christenberry (2006). He has been the recipient of a Guggenheim Fellowship (1984); an Art Matters, Inc. grant (1994); and an honorary doctorate from the University of Alabama.
William Christenberry's photography was the subject of the 2006-2007 exhibition "Passing Time: The Art of William Christenberry" at the Smithsonian American Art Museum in Washington, D.C. He is included in many important public and private collections, including the Addison Gallery of American Art, Andover, Mass.; the Baltimore Musuem of Art; the Corcoran Gallery of Art, Washington, D.C.; the George Eastman House, Rochester; the High Museum of Art, Atlanta; the Museum of Modern Art, New York; the Whitney Museum of American Art, New York; and the San Francisco Museum of Modern Art.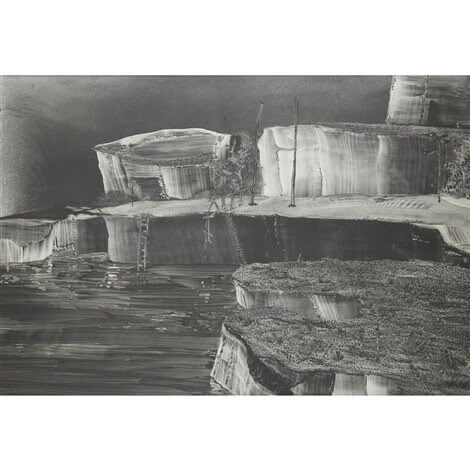 Description Christopher Cook (b. 1959 North Yorkshire, UK) is a British painter known for his use of liquid graphite, a medium he developed that combines graphite powder, resin and other solvents. His technique lends itself to a range of mark-making, from the rapid and improvisational to the finely detailed, and when applied to coated paper or sheets of primed aluminum, it results in a fusion of drawing and painting. The unpredictability of Cook's process and the fluidity of his medium pushes the artist to work on instinct and allows for spontaneous improvisations within flowing, dream-like compositions.
His recognizable monochrome graphite process emerged from three extended trips to India in the mid 1990's. Cook draws on traditions of Asian landscape painting and calligraphy but also on Surrealist methods of play, serendipity and recognition. Within his work, he has explored the psychologically charged interiors of empty theaters, the visually static motion of waterfalls and the experience of passing through darkened tunnels. The result is a highly evocative image accomplished through an economy of mark-making.
Cook received his MA in Painting from the Royal College of Art in London. He spent three years in Bologna as an Italian government scholar, exhibiting in venues such as Casa Masaccio and at the Palazzo Vecchio, and in 1991-1994, he was a guest artist at the Städelschule in Frankfurt, Germany and visiting fellow at Oxford. In 2017, he received the Valeria Sykes Award. Cook currently lives and works in Devon, UK.
His work is in numerous prominent museum collections, including the Allen Memorial Art Museum at Oberlin College, OH; British Museum, London, UK; Cleveland Museum of Art, OH; Fitzwilliam Museum, Cambridge, UK; Haugesund Billedgalleri, Haugesund, NO; Metropolitan Museum of Art, NY; Middlesbrough Institute of Modern Art, Oxford University, UK; Minneapolis Institute of Art, MI; Phoenix Arts Centre, Exeter, UK Royal College of Art, London, UK; Today Art Museum, Beijing, CN; Victoria and Albert Museum, London, UK; Yale Center for British Art, New Haven, CT and the Yokohama Museum of Art, Yokohama, JP
His work has been included in several solo and group exhibitions around the world, at RYAN LEE Gallery (2018), Bowes Museum (2018), Nanjing Arts Institute (2018), Langgeng Foundation (2011), Today Art Museum, China (2007), Yokohama Museum of Art (2005), Museum of Art at the University of Memphis (2004), Heidelberger Kunstverein (2000), Stedelijk Museum Breda (1999), Haugesund Kunstforening (1997) and the Camden Art Centre, (1985).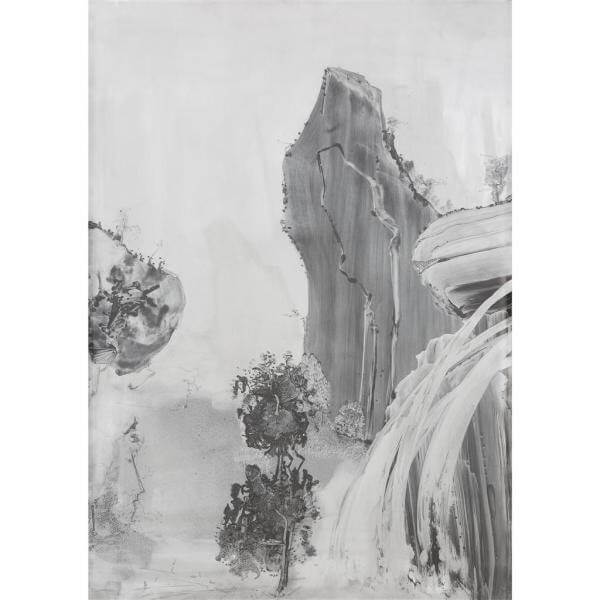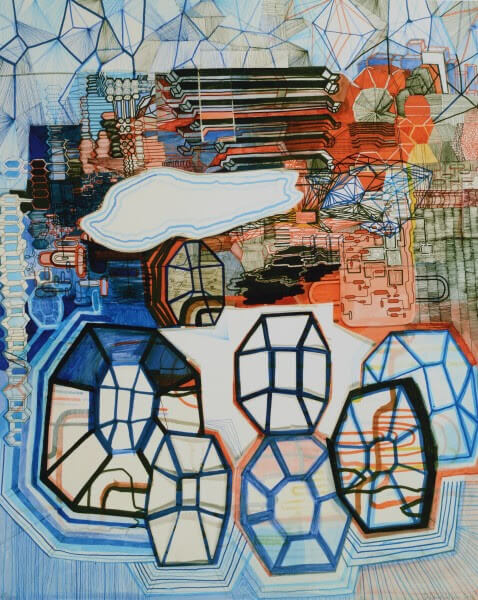 Description Diana Cooper is a contemporary artist who lives and works in Brooklyn, New York. She is best known for her hybrid works combining drawing, painting, sculpture, photography, and installation. Though initially drawn to dance and choreography when young, Cooper turned to the visual arts after college and studied at the New York Studio School, and counts Elizabeth Murray, Lee Bontecou, and Philip Guston among her influences. She had her first solo exhibition in New York in 1997 and has been represented in the United States by Postmasters Gallery since 1998. Her early works on paper and canvas were based on doodling, while later work became more three-dimensional and incorporated sculptural elements in large-scale works and installations that evoked images of systems and technology. In recent years, she has explored the potential of digital photography for capturing abstraction in the lived environment.Cooper has exhibited her work widely in the U.S., Europe, and China, and was the subject of a ten-year retrospective at the Museum of Contemporary Art in Cleveland in 2007. She is a former Rome Prize Fellow and has received grants and fellowships from the Guggenheim Foundation, Anonymous was a Woman, the Bogliasco Foundation, the Marie Sharpe Foundation, the Pollock-Krasner Foundation, New York Foundation for the Artist, Institute for Electronic Arts, and other organizations. Her Percent for Art public art commission for the Jerome Parker Campus in Staten Island, New York was named one of the top public art works in the country by Americans for the Arts in 2009. It was also featured on the TV special on Public Art in Public Schools.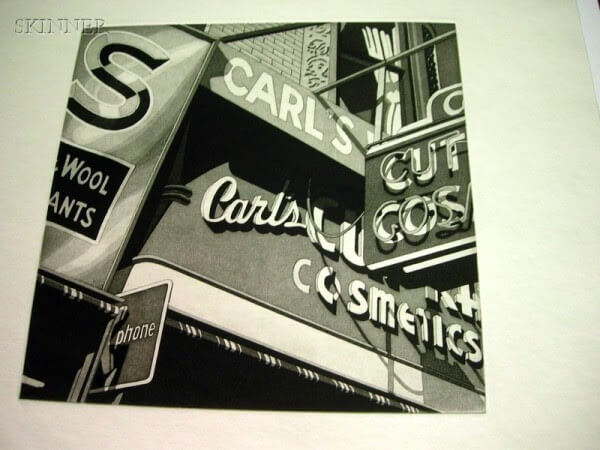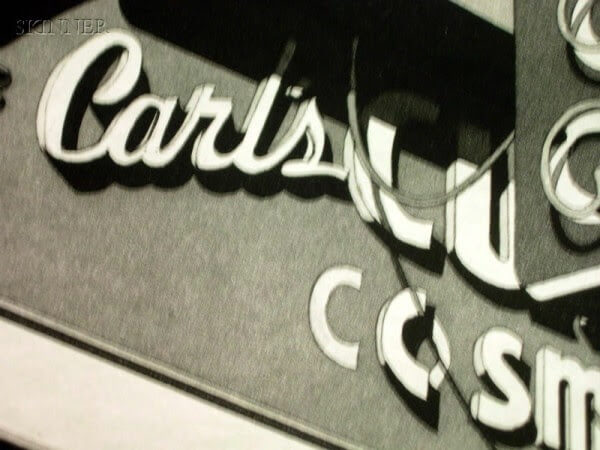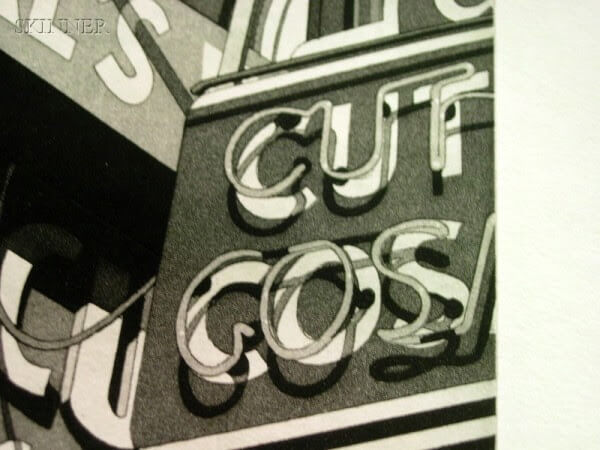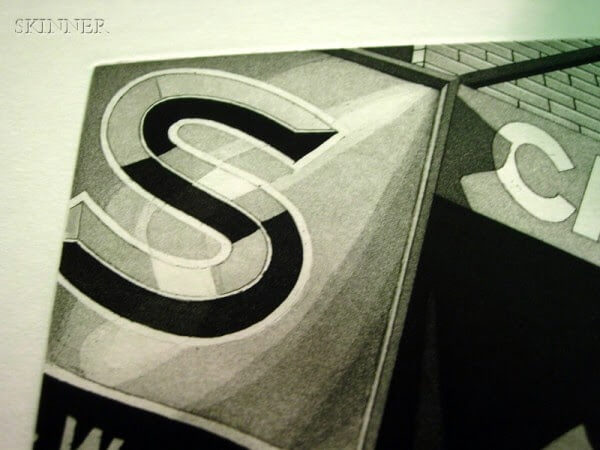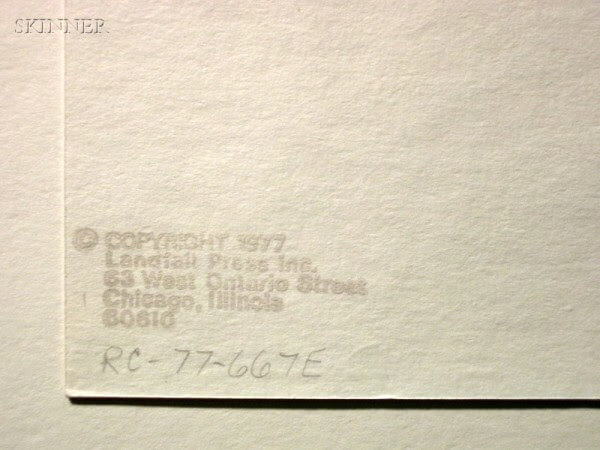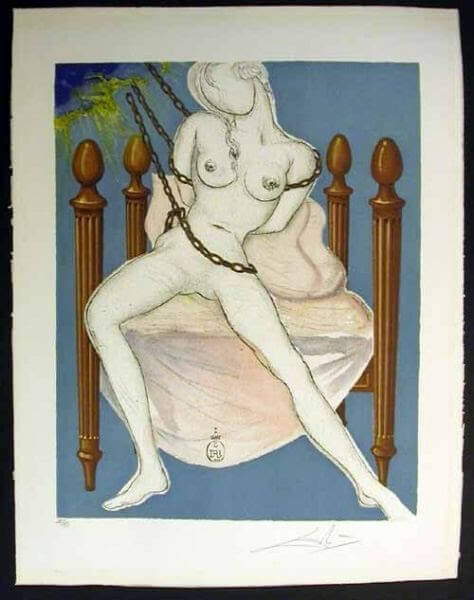 Description This piece is a lithograph from the original gouache by Salvador Dali, done in 1969. It was created for Dali's series entitled "The Marquis de Sade", which consists of 25 lithographs.
An author, artist and provocateur, Salvador Dalí was one of the most notable figures of the Surrealist movement. Born in 1904 in Figueras, Catalonia, Dalí studied art in Madrid and Barcelona, where he demonstrated masterful painting skills and experimented with several artistic styles. In the late 1920s, two chief influences emerged that shaped his mature artistic style. The first was the work of psychoanalyst Sigmund Freud that explored the erotic significance of dreams and subconscious imagery. The second was his introduction to the Paris Surrealists, a group of artists and writers who sought to unlock the creative potential of the human unconscious.
In 1929, Dalí burst onto the art scene with the debut of Un Chien Andalou (An Andalusian Dog) (1929), a short silent surrealist film he made with Spanish director Luis Buñuel. The film propelled the authors to the center of the French surrealist circle led by André Breton. Between 1929 and 1973, Dalí produced some of the most famous surrealist paintings, including his masterpiece, The Persistence of Memory (1931). The painting depicts a dreamworld in which common objects are deformed and displayed bizarrely and irrationally: watches, solid and hard objects appear to be inexplicably limp and melting in the desolate landscape. In the painting, he effortlessly integrates the real and the imaginary in order "to systemize confusion and thus to help discredit completely the world of reality".
Dalí's most important contribution to Surrealism was the paranoiac-critical method, a surrealist technique he developed in the 1930s. The technique required the artist to enter a unique state of mind which he described as a "spontaneous method of irrational knowledge, based on the critical-interpretative association of the phenomena of delirium". He also published essays in which he discussed and defined the surrealist object, such as Lobster Telephone[/i[/url]] (1936) andMae West Lips Sofa (1937) were usually constructed from found items or readymade materials.
In the late 1930s, Dalí began painting in a more academic style influenced by the Renaissance masters. His admiration for Raphael is particularly evident in paintings such as Poetry of America (1943), Raphaelesque Head Exploding (1951), and Maximum Speed of Raphael's Madonna (1954). Throughout the 1930s, Dalí's ambiguous political stance on fascism alienated him from his Surrealist colleagues, which eventually expelled Dalí from the movement.
In 1940, during World War II, Dalí and his wife Gala moved to the United States. Henceforth, Dalí worked in a variety of media, designing theatre sets, furniture, jewelry, and even display windows for fashionable shops. In 1942, he published his most intriguing book, the autobiography The Secret Life of Salvador Dali.
Dalí and Gala returned to Spain in 1948. The artist continued to be prolific in the late stages of his career, he worked on a variety of projects, while continuing to produce paintings, sculptures, and objects. He was also particularly fond of publicity stunts and was able to intrigue the public for decades with his outrageous behavior. Dalí died of heart failure on January 23, 1989, in Figueres, Spain.This piece is referenced as number 1242 in "Dali: Catalogue Raisonne of Prints II, Lithographs and Wood Engravings 1956-1980" by Prestel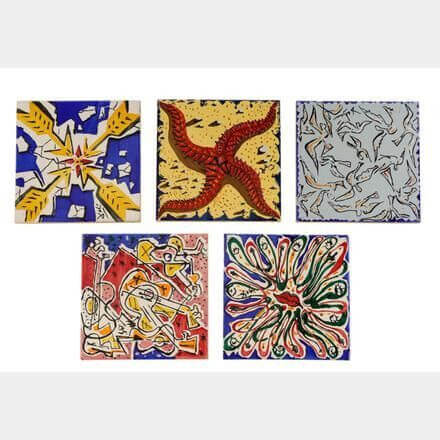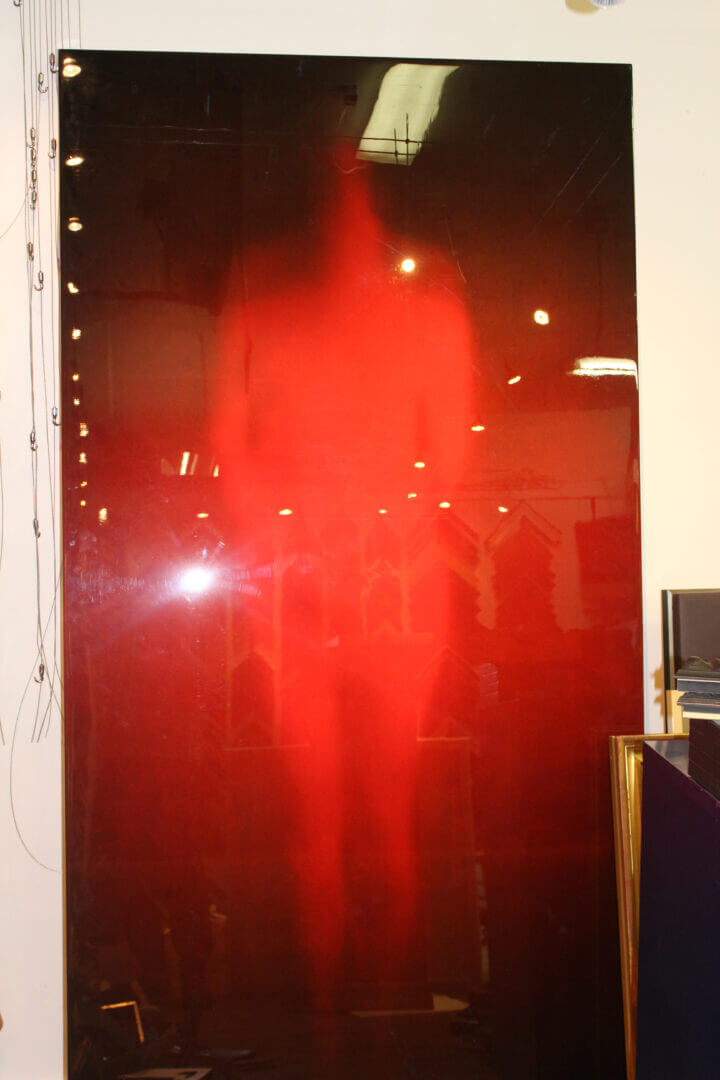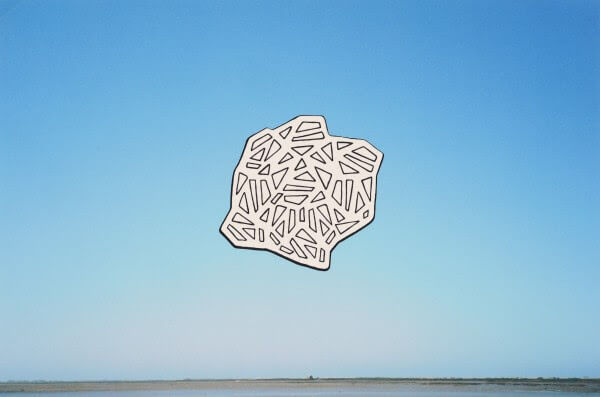 Description Richard DeaconRichard Deacon's voluptuous abstract forms have placed him at the forefront of British sculpture since the 1980s and, hugely influential, his works are visible in major public commissions around the world. His voracious appetite for material has seen him move between laminated wood, stainless steel, corrugated iron, polycarbonate, marble, clay, vinyl, foam and leather. As he explains: "Changing materials from one work to the next is a way of beginning again each time (and thus of finishing what had gone before)". Deacon describes himself as a 'fabricator', emphasising the construction behind the finished object – although many of the works are indeed cast, modelled or carved by hand – and accordingly the logic of the fabrication is often exposed: sinuous curved forms might be bound by glue oozing between layers of wood or have screws and rivets protruding from sheets of steel, wearing their hearts on their sleeves. Such transparency highlights the reactive nature of the process: it is part of a two-way conversation between artist and material that transforms the workaday into something metaphorical. The idea of 'fabrication' also denotes making something up, of fiction rather than truth, and this knack for wordplay surfaces in Deacon's titles, which might establish juxtapositions or wreak new meaning from familiar sayings or clichés – see Let's not be Stupid (1991), No Stone Unturned (1999), Water Under the Bridge (2008) or Shiver My Timbers (2016).
Richard Deacon was born in Bangor, Wales, UK in 1949 and lives and works in London, UK. He has a BA from St Martin's School of Art, London, UK (1972) and an MA in Environmental Media from the Royal College of Art, London, UK (1977). Solo exhibitions include Middelheim Museum, Antwerp, Belgium (2017); San Diego Museum of Art, San Diego, CA, USA (2017); Prague City Gallery, Prague, Czech Republic (2017); Museum Folkwang, Essen, Germany (2016), Kunstmuseum Winterthur, Switzerland (2015); Tate Britain, London, UK (2014); Sprengel Museum, Hannover, Germany (2011); Musée de la Ville de Strasbourg, France (2010); Portland Art Museum, Oregon, USA (2008); PS1 Contemporary Art Center, New York, USA (2001); MACCSI, Caracas, Venezuela (1996); Whitechapel Art Gallery, London, UK (1989) and Museum of Contemporary Art, Los Angeles, USA (1988). He represented Wales at the Venice Biennale, Italy (2007) and has participated in the Venice Architecture Biennale, Italy (2012), Glasgow International, UK (2006) and documenta 9, Kassel, Germany (1992). He won the Turner Prize in 1987 and the Robert Jakobsen Prize, Museum Wurth, Kunzelsau, Germany in 1995. He was awarded the Chevalier de l'Ordre des Arts et Lettres by the Ministry of Culture, France in 1996 and made a CBE in 1999.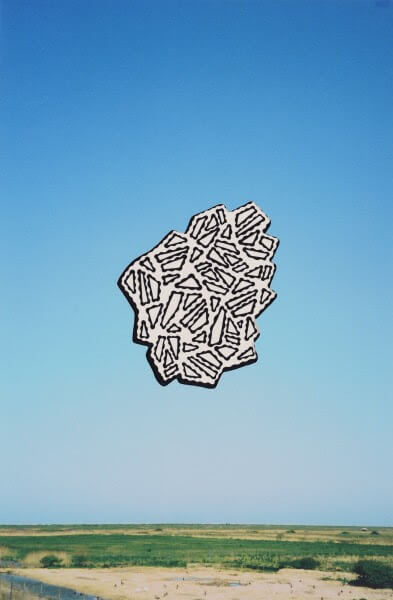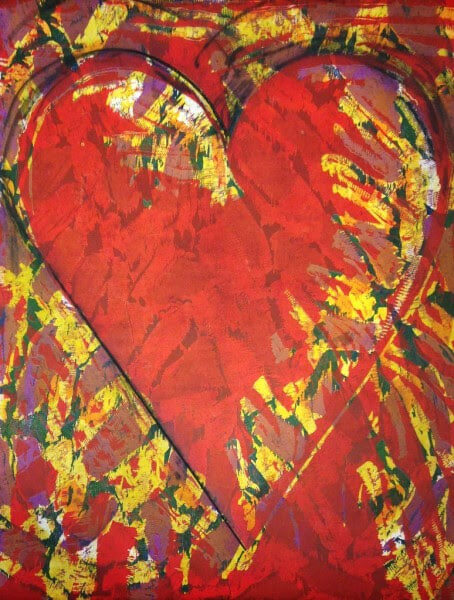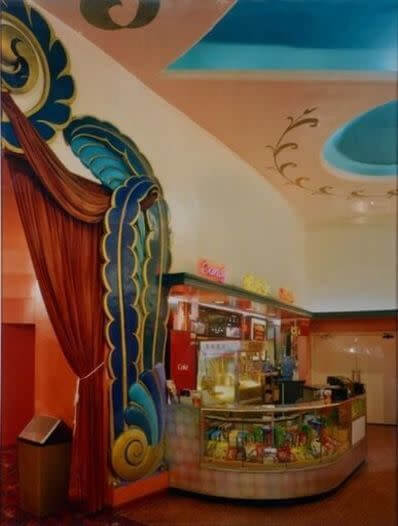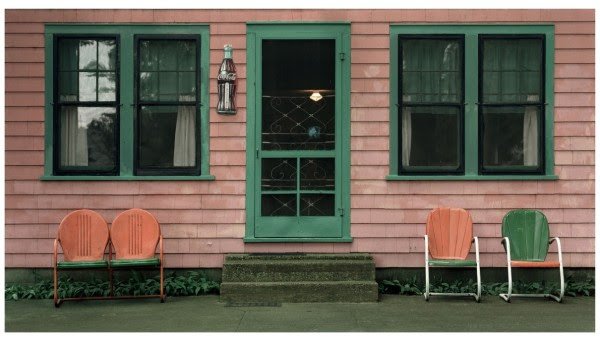 These are more works from our luxury staging projects…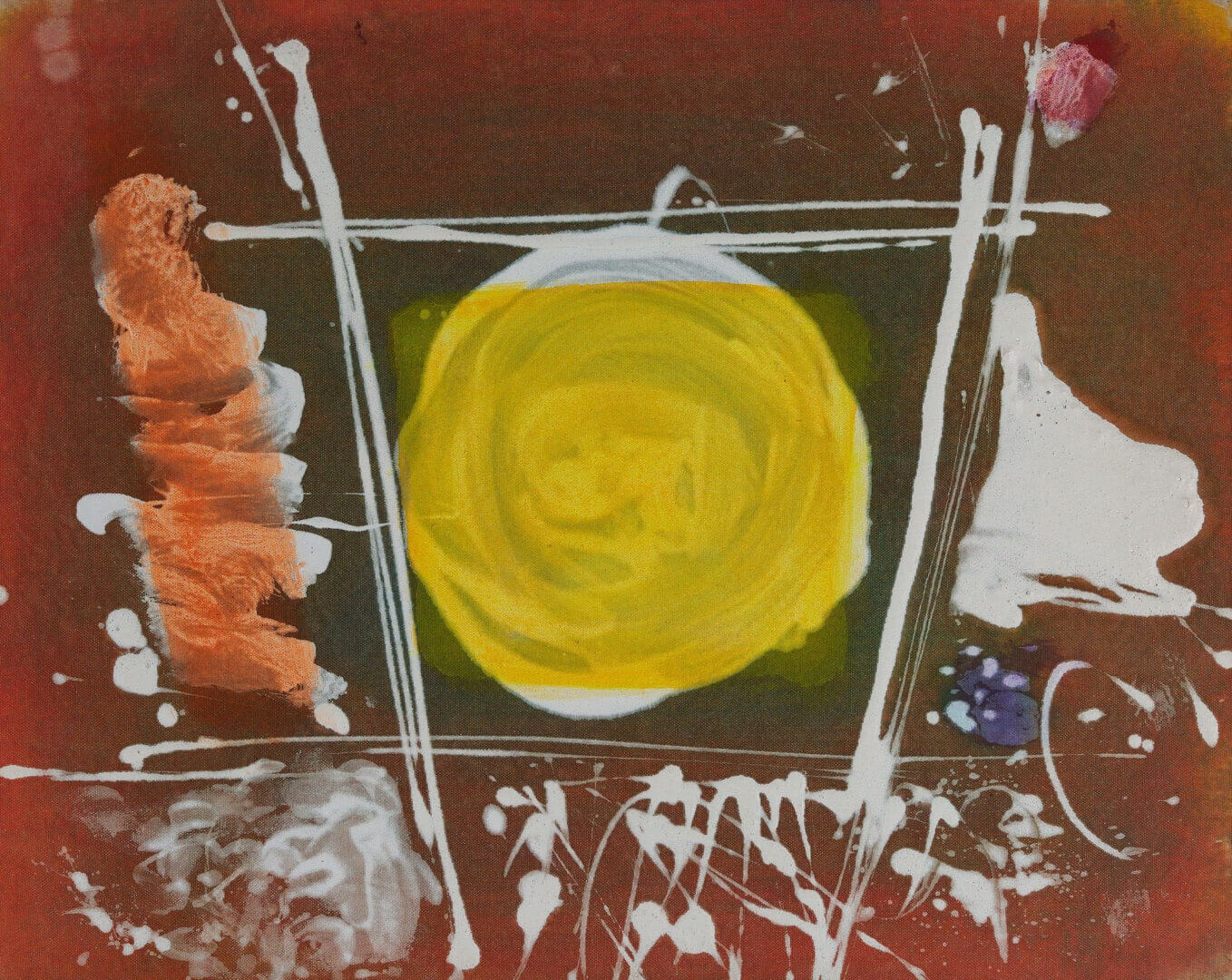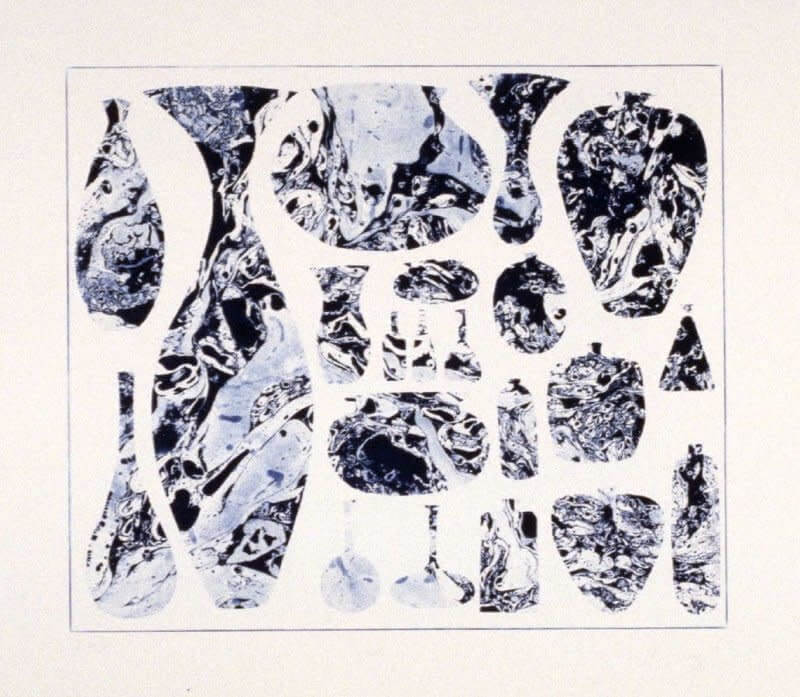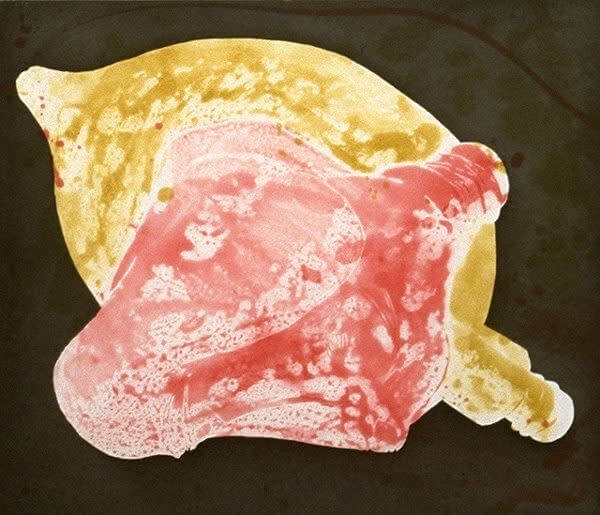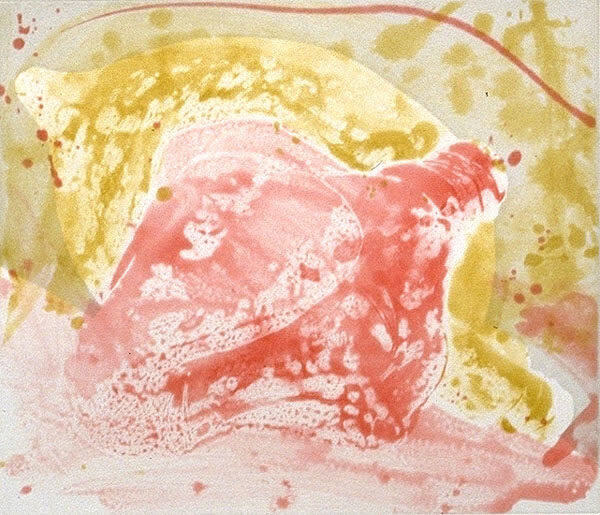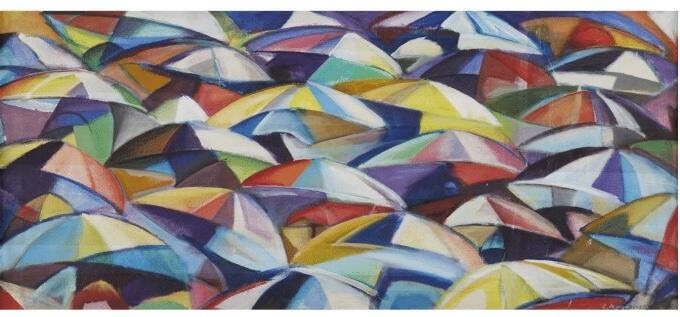 Description Signed "S. Kirschner" Bottom Right, Inscribed "Sherry Berz" Verso,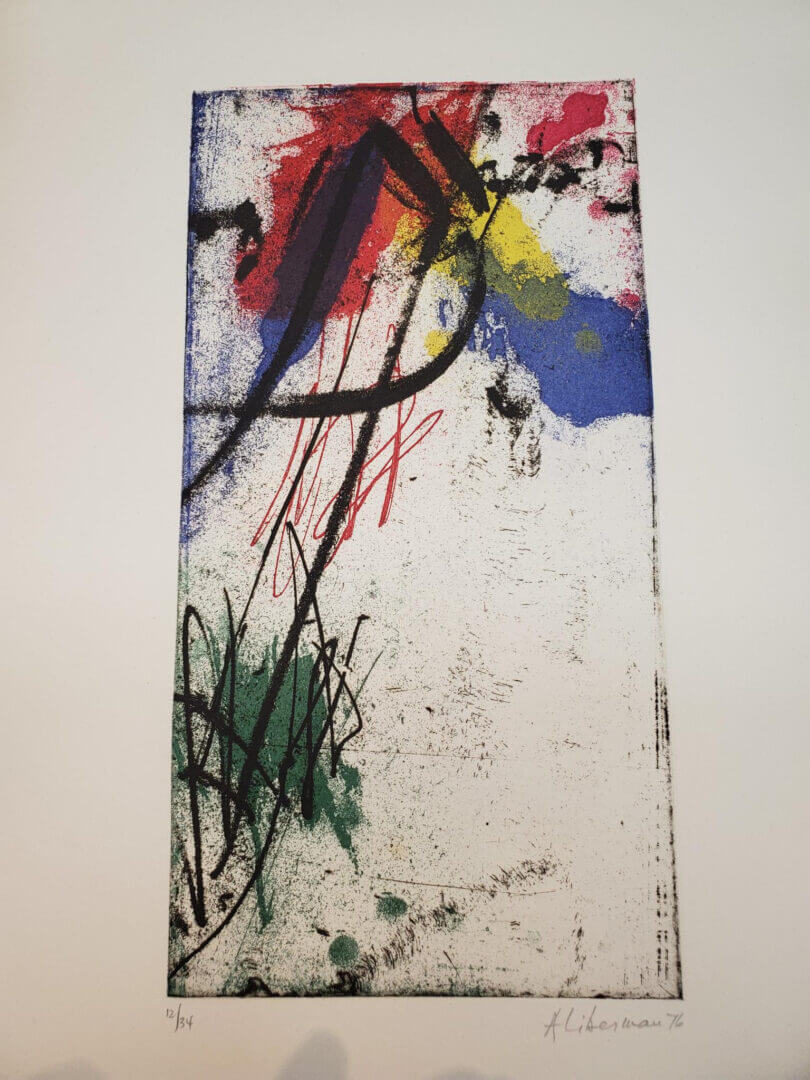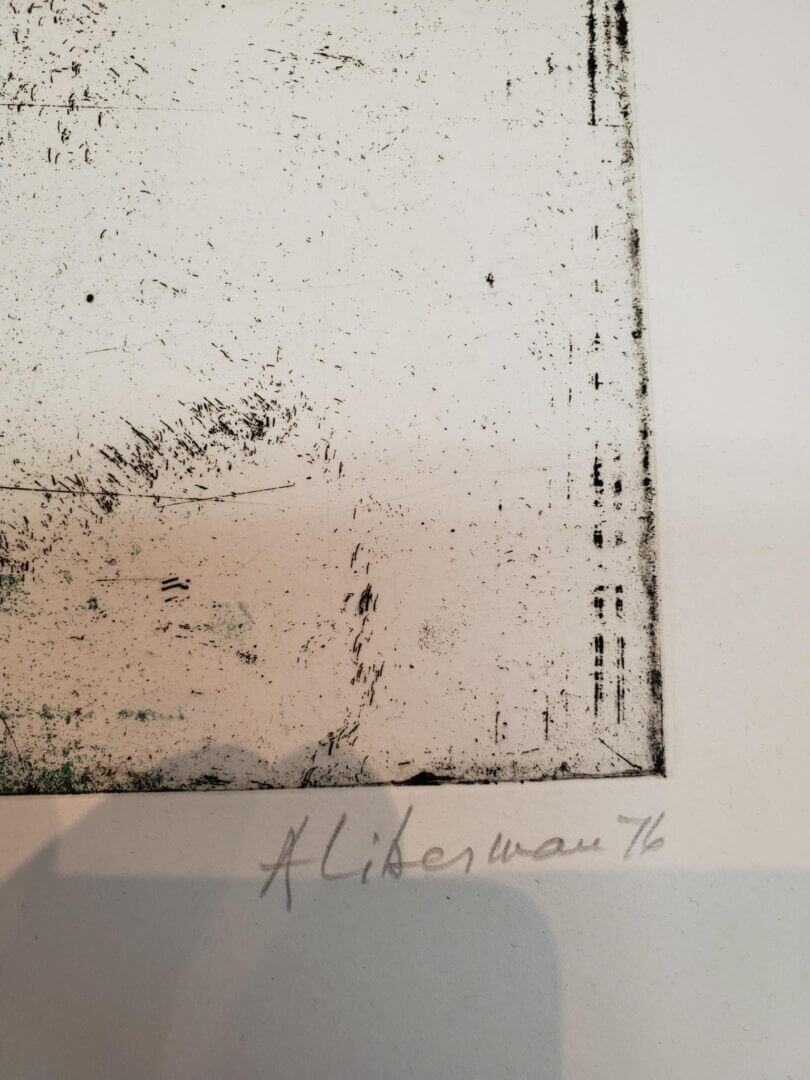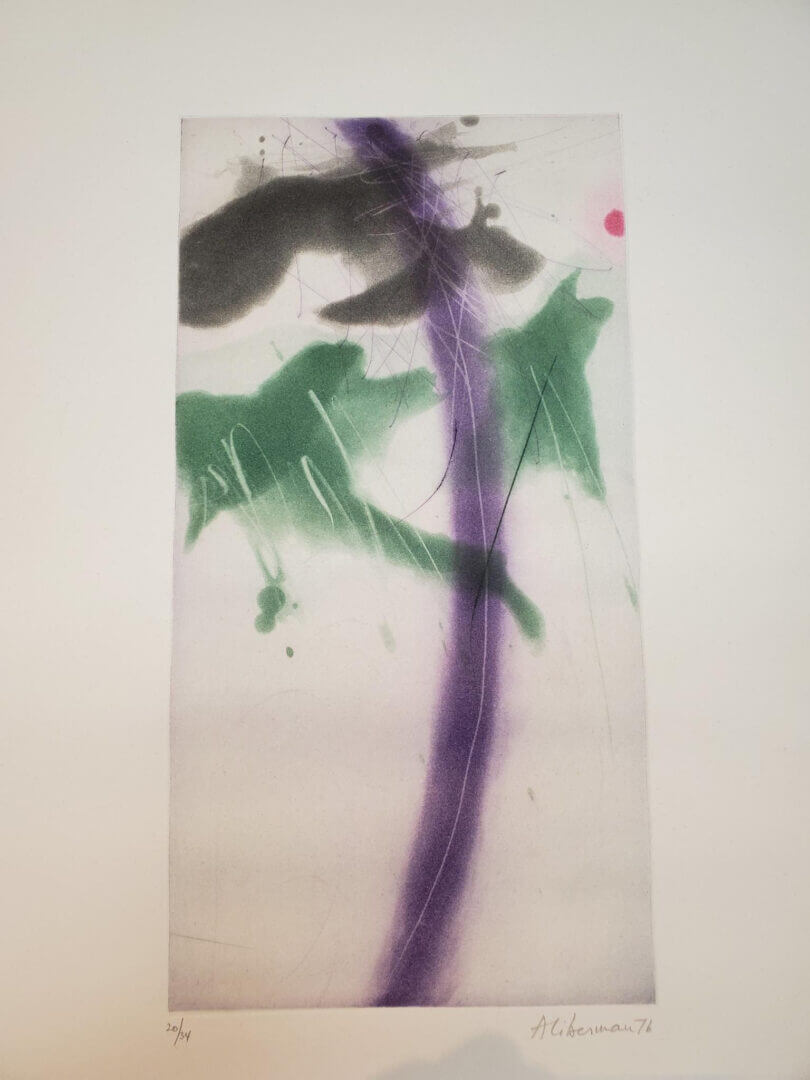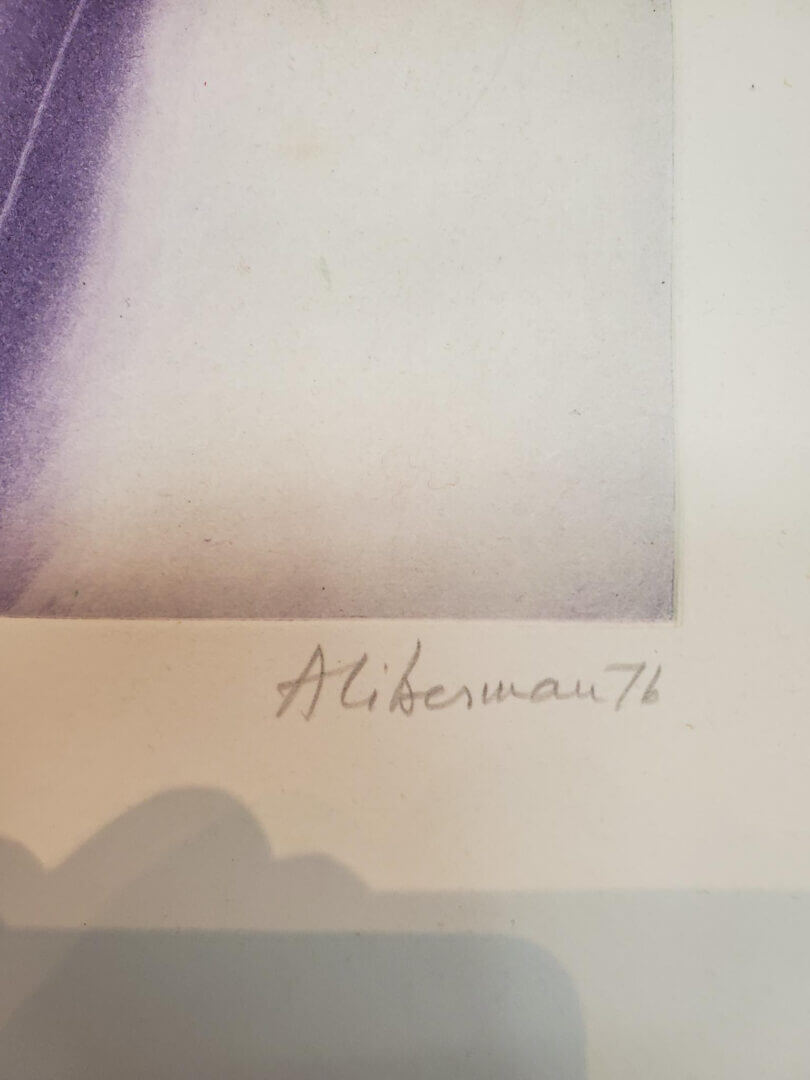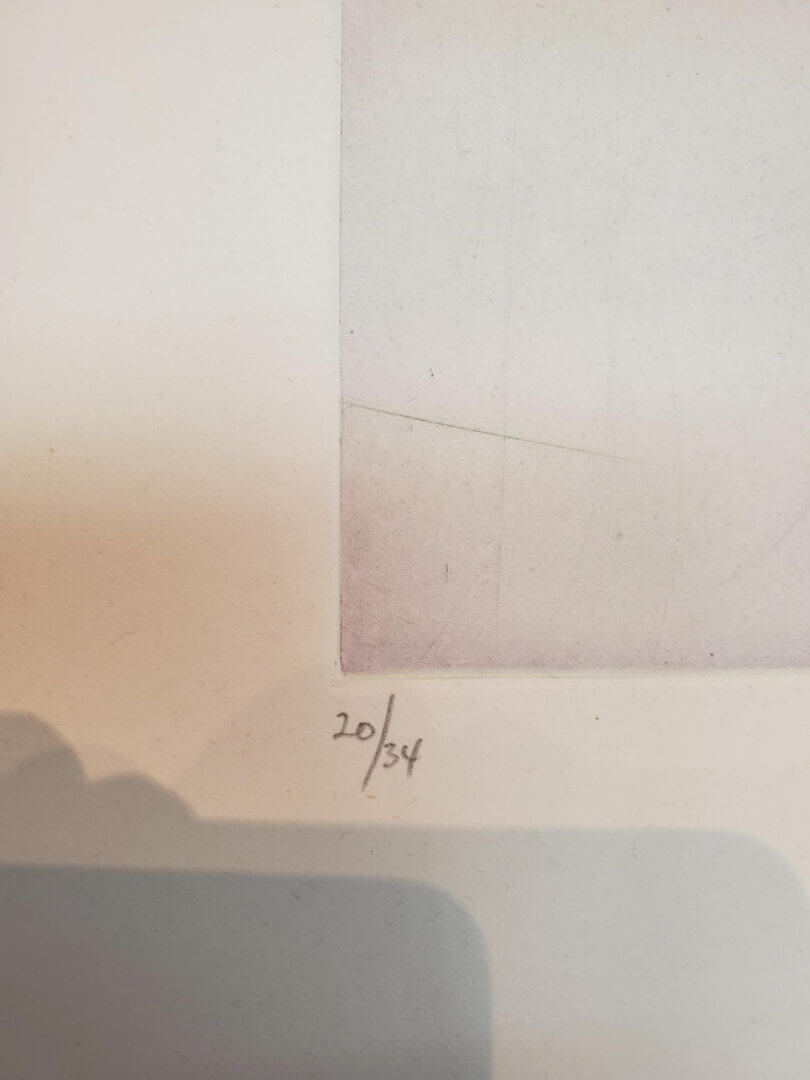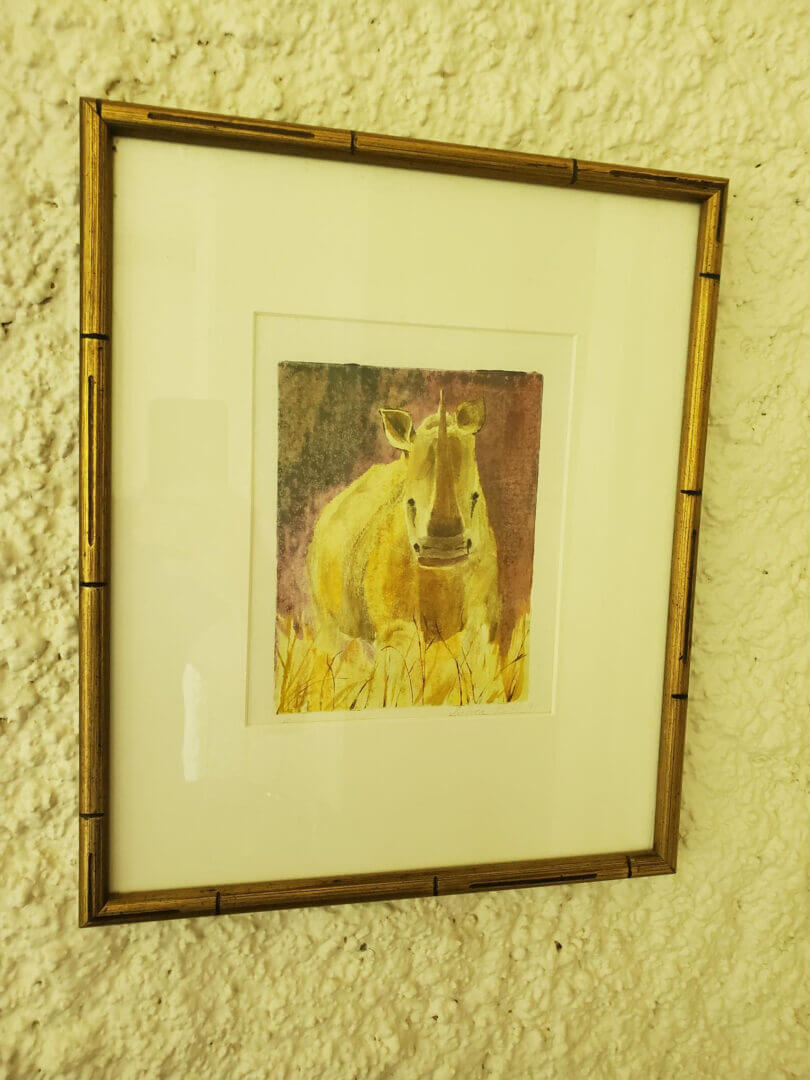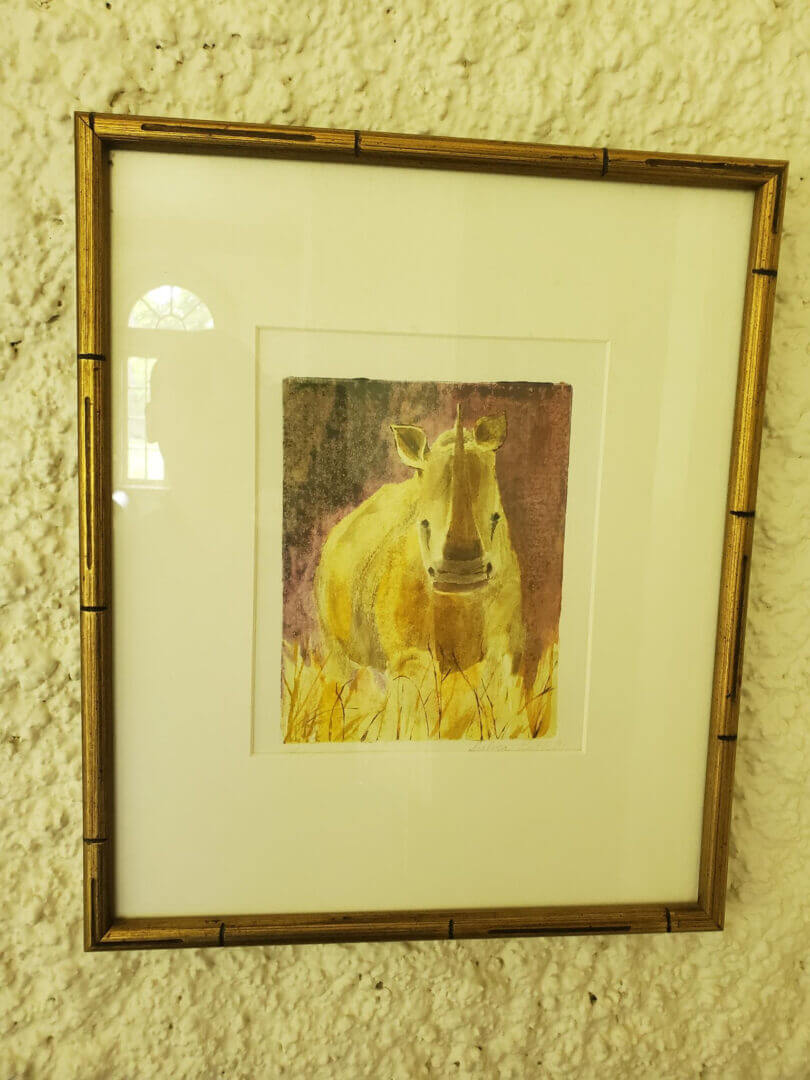 Sylvia Roth, art consultant and artist, is the founder of Hudson River Editions, the prestigious contemporary etching Atelier. Sylvia's paintings and prints have been exhibited in galleries across the country and around the world. Among the many shows in which she has participated, particularly notable are "Pleasures from the Garden," a traveling show across the United States sponsored by the Museum of Modern Art, and "Children in Crisis," an international show shedding light on child victims of war. Her paintings and prints are included in numerous collections including General Foods, Mobil, Readers Digest, and the Jane Voorhees Zimmerli Art Museum.
As a printmaker, Sylvia has collaborated with such vibrant, diverse and groundbreaking artists as John Chamberlain, April Gornick, Alfonso Ossorio, Stephen Greene, Grace Hartigan, Milton Resnick, Roberto DeLamonica, Richard Bosman, Karen Finley and John Beerman. She has been a visiting instructor of specialized workshops at Bennington College, Sarah Lawrence College and the University of Hartford.
Sylvia's latest series of paintings and monotypes are born from her lifelong dedication to the environment. Her intricate and powerful portraits of animals and her unique and bold renderings of flowers, and of other plants, combine centuries-old techniques such as gold leaf application and painted, carved wood. They represent an iconic call to pay attention to the beauty of her subjects in an increasingly threatened environment.
Since 2001, Sylvia Roth has been a member of the Chelsea Art Group, acting as an artist and art consultant.